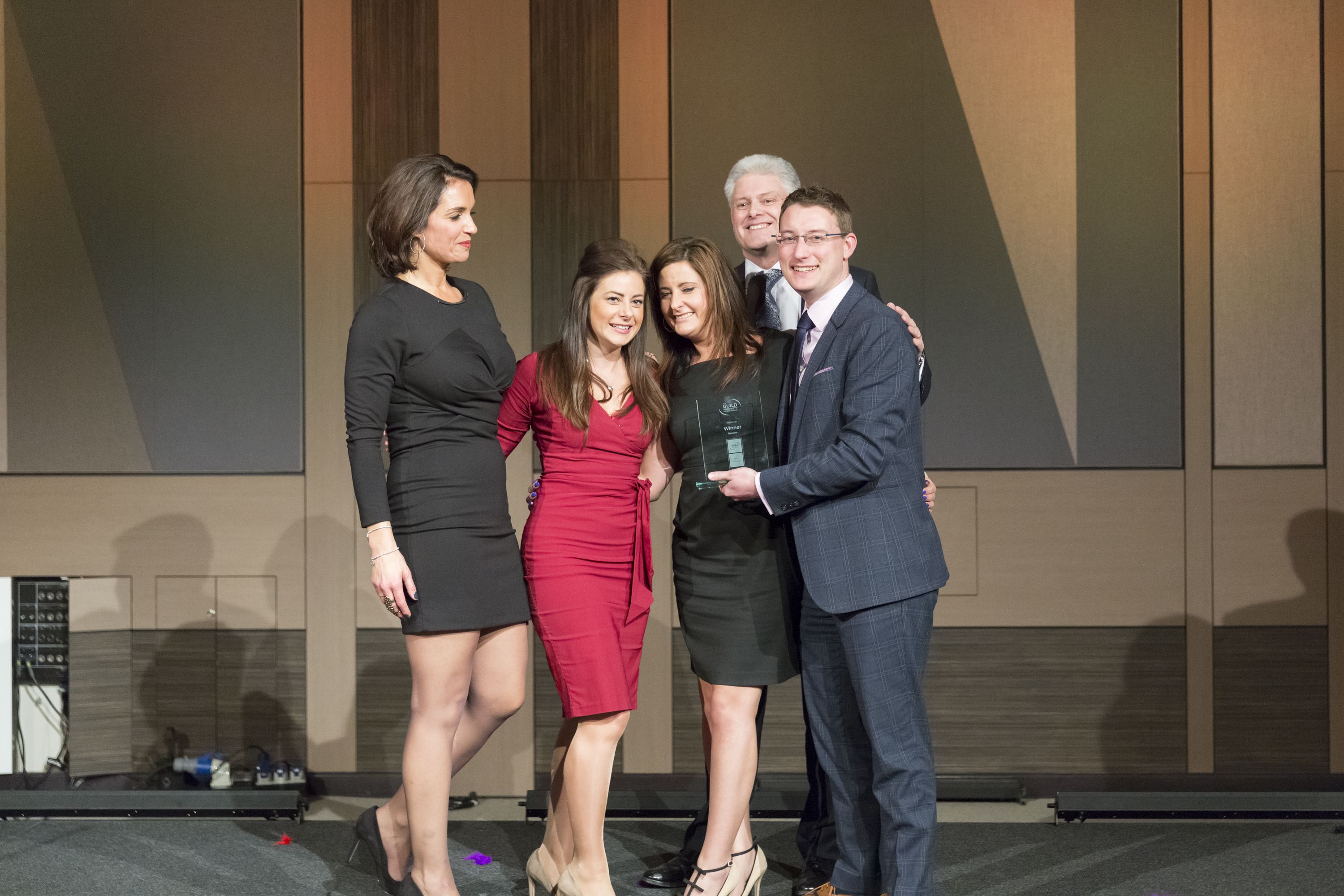 Bentons was presented with The Guild of Property Professionals 'Midlands Estate Agent of the Year 2017' at The Guild gala dinner and awards ceremony, which was held at The Vox conference centre in Birmingham on Friday 27 January.
Bentons were proud to be chosen to receive the award which was collected by James Warne, Maria DiGioia, Melissa Hopson and Richard Harrison on stage in front of around 500 estate agents.
"We are thrilled to receive this award for the second year in a row, which is testament to the continuing hard work by the team" said James Warne, Director of Bentons. "The Guild has been an invaluable marketing partner for our business and through a number of different initiatives we have continued to see Bentons market share grow and affirm our position as a market leading agent across the Midlands."
The awards were presented by Marcus Whewell, CEO of The Guild, and property TV presenter Melissa Porter and sponsored by The Telegraph, who commented: "As the UK's best-selling quality daily newspaper, The Telegraph is looked to by its readers as a trusted source of expertise. It is therefore fitting that we are able to celebrate excellence in the property industry by sponsoring the awards ceremony at The Guild of Property Professionals."
Marcus Whewell, CEO of The Guild of Property Professionals, said: "The annual Guild awards and gala dinner was another huge success. It was great to be able to unite and celebrate excellence within our network. Very many congratulations to all the award recipients who richly deserve their success."